The Best Press Release Wire Services
So, in the midst of all the shakeup, how should companies evaluating PR software solutions review the current array of distribution platforms? In the rest of this article, we'll review the latest literature on customer satisfaction and proven value of PR distribution services, and provide our recommendation on the top four PR platforms customers should consider.
Which Platforms Are At the Top?
According to G2Crowd[3], there are eight current PR distribution service platforms that form the upper echelon of the category:
Cision
PR Newswire (a Cision company)
Business Wire
Newswire
Marketwired
PRgloo
PR Underground 
PRWeb
Notice that PRWeb is included as a different platform from Cision, even though the former is wholly owned by the latter.
This group represents platforms with a diverse array of origins. Unlike the marketing automation sector, which involves companies that mostly started around the same time, these news wire services represent both the old and new.
It's important to note that this group doesn't include platforms like TrendKite, which generally focuses only on monitoring and analyzing the success of your PR, not distribution. Also left out of the field is software like PitchEngine, which mostly hosts news content, rather than distributing releases to publishing outlets.
Ranking the Best PR News Wires
To rank these distribution services, let's first turn to the data recently published by G2Crowd. According to the G2 Grid analysis, four of the platforms could be considered "leaders" in the field, Newswire, Business Wire, Marketwired and Cision; three others are "high performers"—PR Underground, PRgloo, and Newswire—while PRWeb is  considered "niche."
Most other PR professionals would likely agree that given Marketwired and Business Wire's longtime leadership in distribution service, Newswires emphasis on customer service, and Cision's integrated solution, these four platforms are best in class. Here's our review of these top four.
Marketwired[4]: Emphasis on Social Media Targeting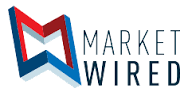 Marketwired and Nasdaq joined forces in 2016 providing interesting benefits to both client bases. The acquisition allowed for Nasdaq's corporate clients to gain access to the social media and analytics tools that are a part of Marketwired's offerings.